Sculptor Hydrolysis Machine, One of Only Five in Nation, Offers Alternative to Plastic Surgery
State-of-the-Art Body Sculpting Treatment Northeast's Only Hydrolysis Machine
The capital region is now host to one of only five skin-contouring and body-sculpting hydrolysis machines in the United States. Amra Domazet, of Saratoga Springs, traveled to Scottsdale, Arizona to receive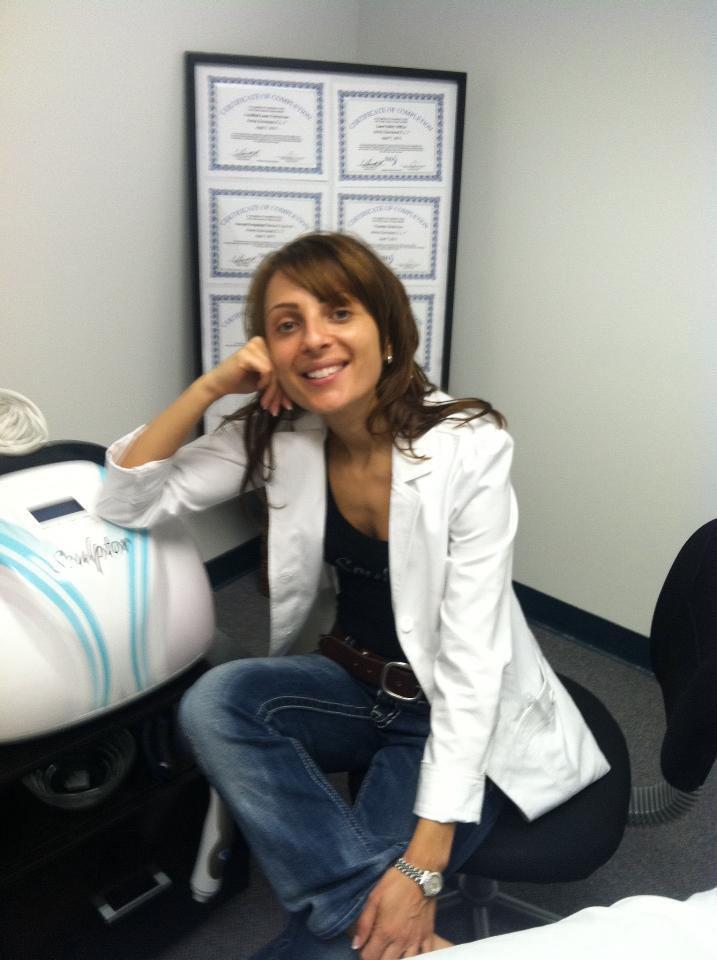 training in the new technology that offers an alternative to invasive surgery, medication, and weeks-long downtime.
The Sculptor, as the machine is called, was developed over a span of 17 years by Gary Begley of the Imaj Institute in Scottsdale. Former bionic engineer Begley researched radiofrequency technology similar to that featured on the popular Dr. Oz television program.
The Sculptor has also been featured on an NBC news affiliate station. Hydrolysis involves a process akin to melting, or "fracturing" the collagen in the body, subsequently improving overall appearance. High-frequency energy is passed through the skin without surgery or often troublesome post-operation wound care which can follow such procedures, and in most cases, costs less.
Domazet, a licensed medical laser technician, explains that many people want to feel good about their bodies, but are looking for alternatives to going under the knife. The Sculptor is often able to provide immediate results in skin firming, waist reduction, and facial rejuvenation without surgery. Treatment is available for both body and face, including wrinkle reduction.
Although treatment can take somewhat longer than plastic surgery, depending on the individual, it is more affordable and comfortable than surgery: it requires no anesthesia and clients can often see dramatic results in as little as one treatment. Typical sessions, which take place in a health studio, last approximately two hours and may be repeated until desired effect is seen. Results vary; Begley reports having achieved a dramatic four-inch reduction in a client's waist after a single treatment. The client, a woman who had given birth to three children, was reportedly in good physical shape, but still had some problems with skin hanging over her abdomen.
Amra Domazet is licensed to practice laser techniques in all areas, including vascular, photo rejuvenation, tattoo removal, and hair, among others. Her health studio is one of only five in the country to offer the state-of-the-art Sculptor machine, and the only one in the northeastern United States. Other locations include California, Arizona, Minnesota, and Nevada.
Ms. Domazet's Sculptor Body Contouring studio is located at 38 Van Dam Street, Saratoga Spring, NY 12866. Prospective clients may call (518) 314-9885 for consultation.